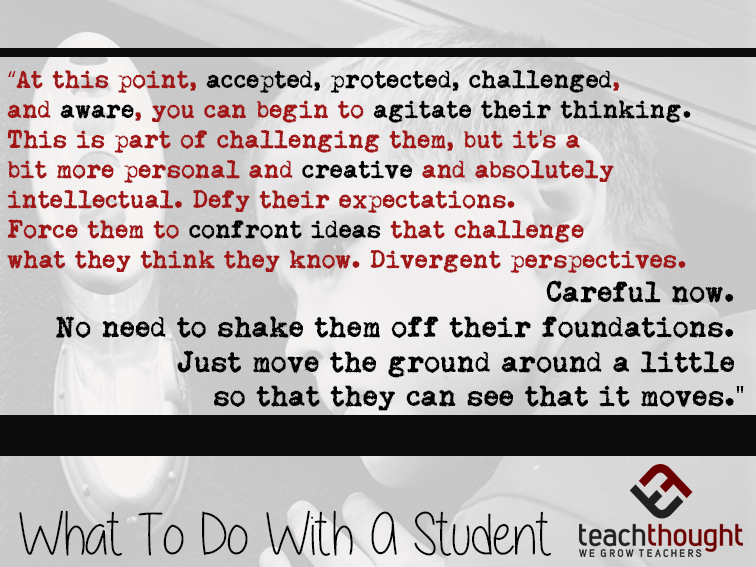 by Terry Heick
Say you've got some students. 
Two or 122. Doesn't matter–they're there. What should you do with them? Oh, lots. There is a lot to consider.
First, you have to see them. Really see them for who they are, where they are. Not as test results, pending adults, nor as vessels for filling, or humanoids to push towards some goal they may not understand in either theory or application. You can't see them in terms of gender, grade level, intelligence, compliance–you have to see that student. Who 'are' they? Where are they 'from'? What do they think about themselves? About other people? About their own potential and their future? What motivates them? What do they–more than anything else–want?
Then you accept them. Accept everything without judgment because it has nothing to do with you, and probably less to do with them that you'd think. In your
…
Read more